Thousands of people are expected at Windsor ComiCon this weekend.
President Steve Menzie says there's still lots to get done at Caesars Windsor today before doors officially open. "We're doing the move in of all the exhibitors, we're arranging all the travel for all of the celebrity guests coming in, we're prepping all of the food and the merchandise these folks want and just trying to eat and drink and be ready to go tomorrow morning."
Stars of movies and TV shows like the Walking Dead, Sons of Anarchy and Breaking Bad will be on hand this weekend, alongside comic book writers and artists.
Comic celebrity and director Kevin Smith is also host an evening event tomorrow, which Menzie says it nearly sold out.
For more on this weekend's event, visit windsorcomicon.com.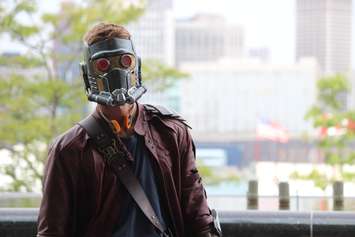 Cosplayers take part in the launch of Windsor ComiCon at Caesars Windsor, August 14, 2015. (Photo by Mike Vlasveld)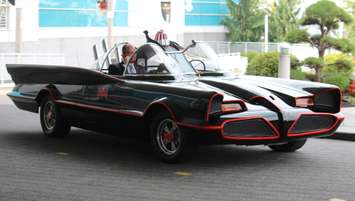 Windsor Mayor Drew Dilkens arrives at the launch of Windsor ComiCon at Caesars Windsor in the Batmobile, August 14, 2015. (Photo by Mike Vlasveld)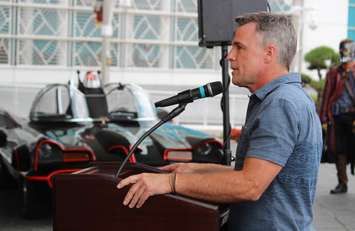 Windsor ComiCon President Steve Menzie speaks during the event's launch at Caesar's Windsor, August 14, 2015. (Photo by Mike Vlasveld)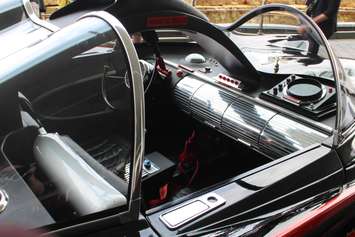 The Batmobile arrives at Windsor ComiCon, August 14, 2015. (Photo by Mike Vlasveld)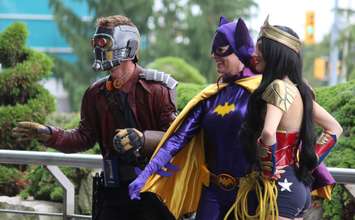 Cosplayers take part in the launch of Windsor ComiCon at Caesars Windsor, August 14, 2015. (Photo by Mike Vlasveld)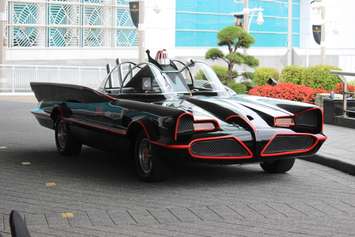 The Batmobile arrives at Windsor ComiCon, August 14, 2015. (Photo by Mike Vlasveld)