Connor McDavid has been selected as the 1st overall pick by the Edmonton Oilers in the 2015 NHL Draft.
McDavid is an 18-year-old centre from the OHL's Erie Otters, who was widely expected to snag the top pick tonight.
Finishing his OHL career for the Otters with 285 points in 166 games, McDavid's potential is being talked about in the same sentence as Wayne Gretzky and Sidney Crosby.
The Buffalo Sabres select Jack Eichel as the 2nd overall pick.
Another OHL Erie Otter gets picked early in the draft -- Dylan Strome goes to the Arizona Coyotes for the 3rd pick.
Picking 4th in Round 1, the Toronto Maple leafs select Mitchell Marner from the London Knights.
With the 19th overall pick, the Detroit Red Wings select Evgeny Svechnikov, an 18-year-old left wing from Russia.
Nearing the end of the first round, the Maple Leafs make a trade -- their 24th pick for the Philadelphia Flyers 29th and 61st picks. Following that, the Leafs trade their newly acquired 29th pick for Columbus Blue Jackets' 34th and 68th picks, totaling nine picks on Saturday.
Chatham-Kent native Travis Konecny was scooped up by Philadelphia Flyers as the 24th pick.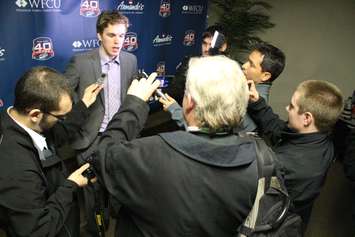 Erie Otter center Connor McDavid speaks with the media after beating the Windsor Spitfires on March 19, 2015. (Photo by Jason Viau)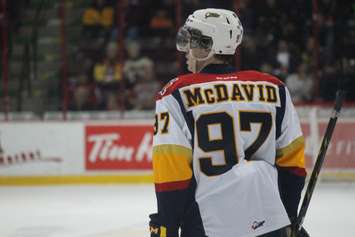 Erie Otter center Connor McDavid plays the Windsor Spitfires, March 19, 2015. (Photo by Jason Viau)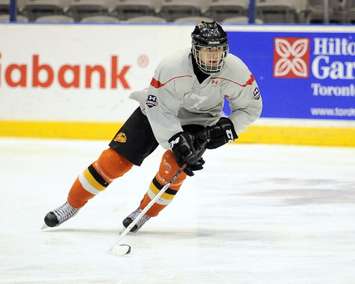 Travis Konecny at the 2013 OHL Prospects Combine. (Photo courtesy of Aaron Bell/OHL Images)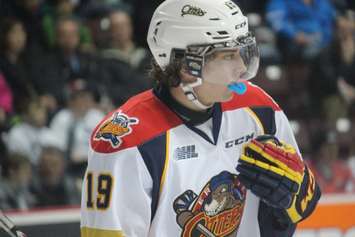 Erie Otter center Dylan Strome plays the Windsor Spitfires, March 19, 2015. (Photo by Jason Viau)