A 33-year-old man has been arrested and charged with attempted murder after an 18-year-old woman injured during a shooting in Wallaceburg.
The Chatham-Kent Police Service said officers responded to the shooting early Tuesday morning.  Officers closed the intersection of King Street and Albert Street as officers conducted an investigation.
The 18-year-old victim suffered non-life threatening injuries, according to police. It is unknown if she remains in hospital.
Police officials said it is believed that the shooting was an "isolated incident" and that there is no threat to public safety.
The Major Crime Unit has taken over the investigation.
Anyone with information regarding this incident is asked to contact Const. Brad Hyatt at bradh@chatham-kent.ca or 518-436-6600 ext. 288. Anonymous callers may contact Crime Stoppers at 1-800-222-TIPS (8477) and may be eligible for a cash reward.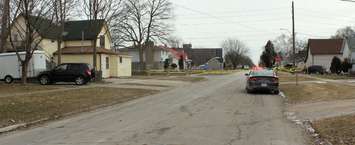 Chatham-Kent police at the scene of a serious incident investigation in Wallaceburg. February 26, 2019. (Photo by Greg Higgins)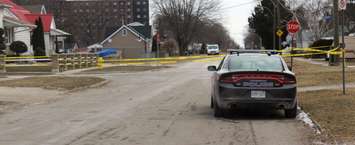 Chatham-Kent police at the scene of a serious incident investigation in Wallaceburg. February 26, 2019. (Photo by Greg Higgins)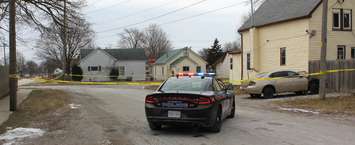 Chatham-Kent police at the scene of a serious incident investigation in Wallaceburg. February 26, 2019. (Photo by Greg Higgins)