Three kids from Chatham-Kent got the chance to share the same ice as Canada's top men's curling competitors at the Tim Hortons Brier in London.
Colin McKay, 13, Ewan McTavish, 11, and Myles Laidlaw, 7, of the Chatham Granite Club showcased their skills at the Ontario Hit Draw Tap Skills competition at Budweiser Gardens on Saturday.
Each qualified for the challenge with top 10 scores in their age categories in qualifying.
"I feel great," said Laidlaw when asked about his overall performance. "I got some really good scores."
Laidlaw placed fourth in the 6-8 age group, while McKay placed seventh, and McTavish fourth in the 11-13 age group.
"I think I did pretty good, I tried my best," said McKay. "It's weird thinking about playing on the exact same ice and sheet as some of the best curlers in the country."
Both McKay and Laidlaw said they enjoy the hit part of the skills competition.
"I like the hits because they are one of the easier shots," said McKay. "I have always been great at them."
CurlON launched the Hit Draw Tap competition in the 2015-2016 season, modeled after the NFL's Punt Kick Pass or the Master's Golf's Drive, Chip, Putt competitions. In 2018-2019, Curling Canada launched Hit Draw Tap as a national program.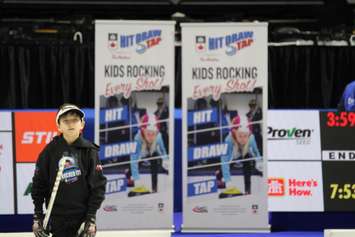 Ewan McTavish competes at the Hit Draw Tap competition in London. March 4, 2023. (Photo by Matt Weverink)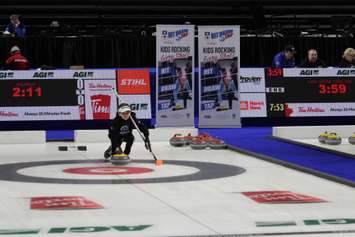 Ewan McTavish competes at the Hit Draw Tap competition in London. March 4, 2023. (Photo by Matt Weverink)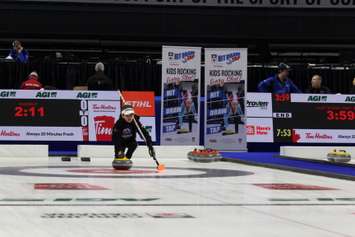 Ewan McTavish competes at the Hit Draw Tap competition in London. March 4, 2023. (Photo by Matt Weverink)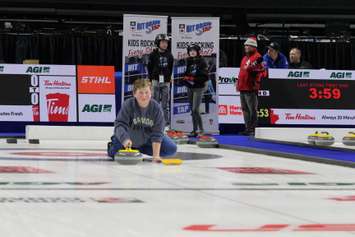 Colin McKay competes at the Hit Draw Tap competition in London. March 4, 2023. (Photo by Matt Weverink)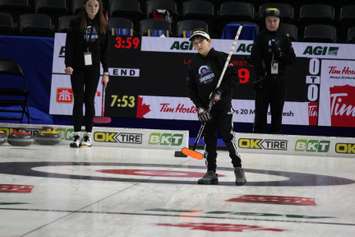 Ewan McTavish competes at the Hit Draw Tap competition in London. March 4, 2023. (Photo by Matt Weverink)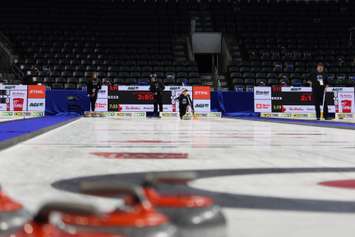 Ewan McTavish competes at the Hit Draw Tap competition in London. March 4, 2023. (Photo by Matt Weverink)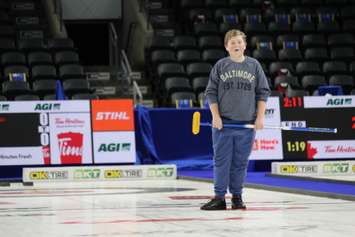 Colin McKay competes at the Hit Draw Tap competition in London. March 4, 2023. (Photo by Matt Weverink)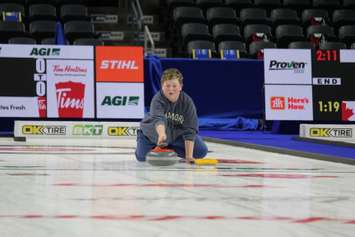 Colin McKay competes at the Hit Draw Tap competition in London. March 4, 2023. (Photo by Matt Weverink)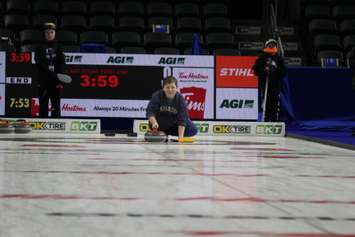 Colin McKay competes at the Hit Draw Tap competition in London. March 4, 2023. (Photo by Matt Weverink)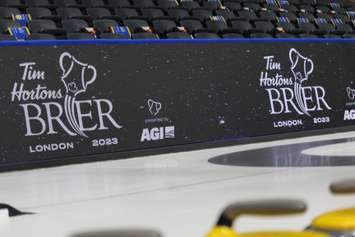 Tim Hortons Brier in London 2023. (Photo by Matt Weverink)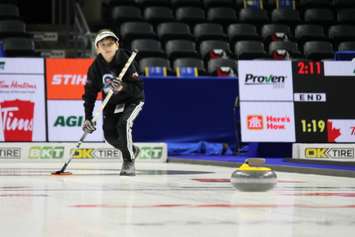 Ewan McTavish competes at the Hit Draw Tap competition in London. March 4, 2023. (Photo by Matt Weverink)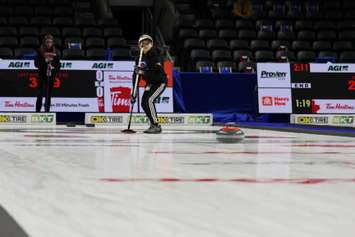 Ewan McTavish competes at the Hit Draw Tap competition in London. March 4, 2023. (Photo by Matt Weverink)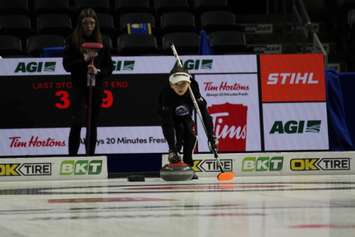 Ewan McTavish competes at the Hit Draw Tap competition in London. March 4, 2023. (Photo by Matt Weverink)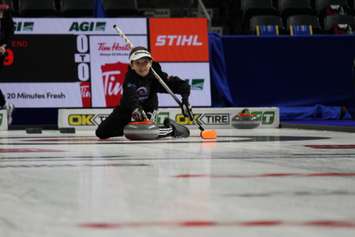 Ewan McTavish competes at the Hit Draw Tap competition in London. March 4, 2023. (Photo by Matt Weverink)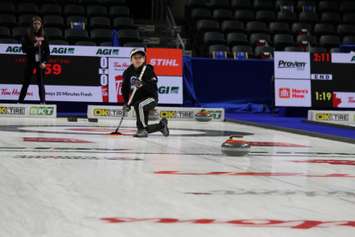 Ewan McTavish competes at the Hit Draw Tap competition in London. March 4, 2023. (Photo by Matt Weverink)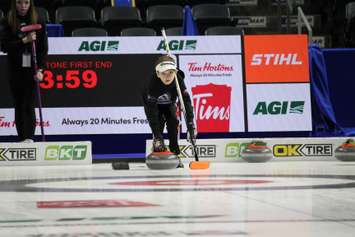 Ewan McTavish competes at the Hit Draw Tap competition in London. March 4, 2023. (Photo by Matt Weverink)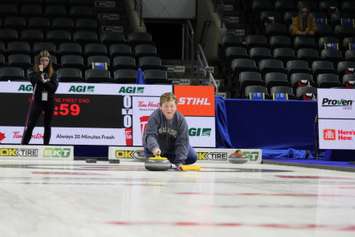 Colin McKay competes at the Hit Draw Tap competition in London. March 4, 2023. (Photo by Matt Weverink)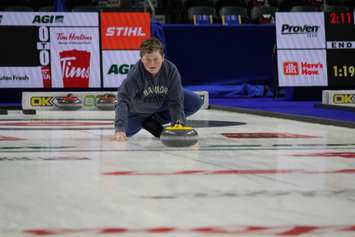 Colin McKay competes at the Hit Draw Tap competition in London. March 4, 2023. (Photo by Matt Weverink)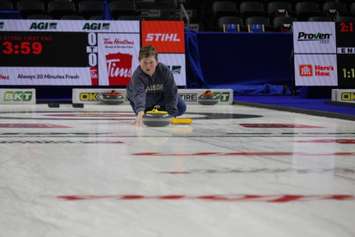 Colin McKay competes at the Hit Draw Tap competition in London. March 4, 2023. (Photo by Matt Weverink)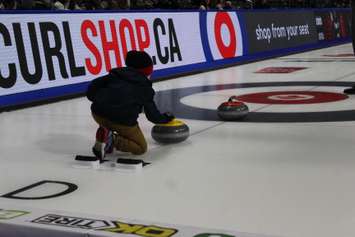 Myles Laidlaw competes at the Hit Draw Tap competition in London. March 4, 2023. (Photo by Matt Weverink)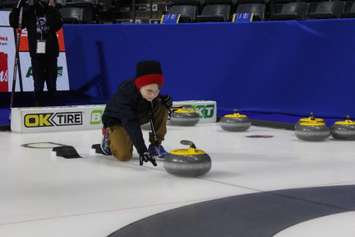 Myles Laidlaw competes at the Hit Draw Tap competition in London. March 4, 2023. (Photo by Matt Weverink)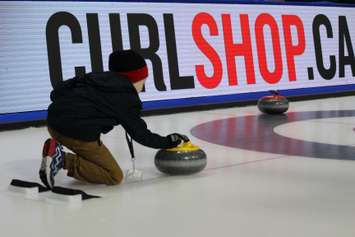 Myles Laidlaw competes at the Hit Draw Tap competition in London. March 4, 2023. (Photo by Matt Weverink)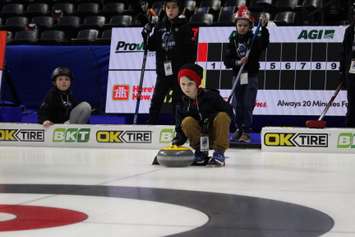 Myles Laidlaw competes at the Hit Draw Tap competition in London. March 4, 2023. (Photo by Matt Weverink)