Woman threatened with chainsaw during domestic dispute 
A Chatham-Kent man is facing a trio of charges after allegedly using a chainsaw to threaten a woman during a domestic dispute.
Officers were called to a domestic disturbance around 8 p.m. Thursday night.
Through investigation, police learned the man and woman engaged in a verbal altercation. The woman left the residence for her safety. According to police, as the woman approached her vehicle, the man exited the house with a running chainsaw and allegedly waved it in a threatening manner.
Police also learned the man had allegedly damaged the woman's windshield in a previous incident.
The man was located and arrested without incident.
The 33-year-old was charged with mischief, uttering threats, and weapons dangerous. He was transported to police headquarters and held pending a bail hearing.
Police look for Thefts Suspects
Chatham-Kent police need your help identifying the individuals below as officers investigate a theft in Harwich Township.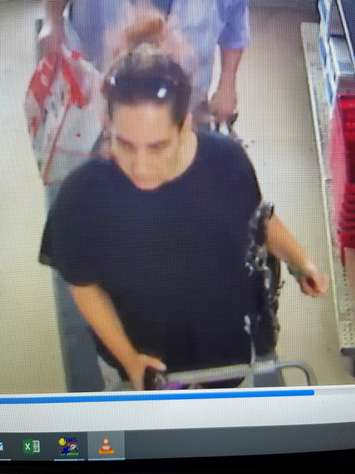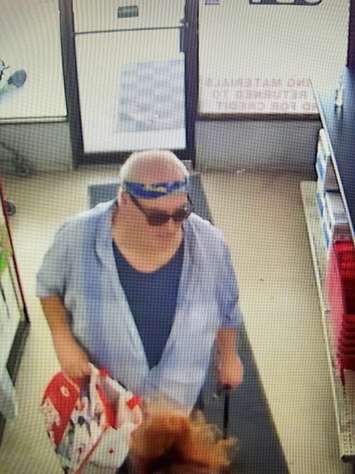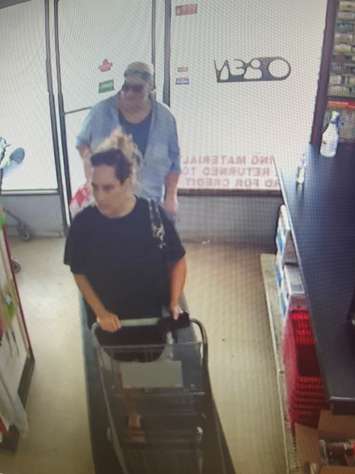 If you have information that could help with this investigation, please contact Constable Mike Taylor at miketa@chatham-kent.ca. Anonymous callers may call Crimestoppers at 1-800-222-8477 and may be eligible for a cash reward.
Woman arrested for domestic offences 
A Dresden woman has a future court date after an argument that allegedly turned physical.
Around 3 p.m. Thursday, officers responded to a domestic disturbance on Richmond Street in Dresden.
According to police, a man attended the woman's home and the two got into a verbal argument. The fight escalated into  a physical altercation when the woman allegedly assaulted the man.
The 48-year-old woman was arrested and charged with assault and transported to police headquarters. She was released on conditions and a future court date .