Another successful Chatham-Kent Ribfest is in the books.
Doug Hillier, president of Family Shows Canada, estimates around 10,000 people came out to Tecumseh Park in Chatham during the event over the weekend.
"We had some rain on Friday, it hurt us a little bit, but not enough to dampen our spirits," says Hillier. "People had some great ribs, and we had some of the five best ribbers that we could put together. So yeah, I would say that this has been one of the best that we've had this season."
But Hillier says the event is more than just ribs.
"We had some great carnival rides that we always bring every year. We had some other food in there, but the ribs are always the star. We found that the people just love to come party with us, so I think the basis of Ribfest is really just holding its own."
But Hillier says they are always looking to improve, and next year they want to add more food options for vegetarians.
"We had some things for them, but unfortunately the vegan vendor couldn't come, and it would of been great because we looked at the line-up and we need more food. In general we need more food vendors and that's what we're going to have next year, and we're going to make sure that vegan guy makes it."
Boss Hog's out of London won the People's Choice Award.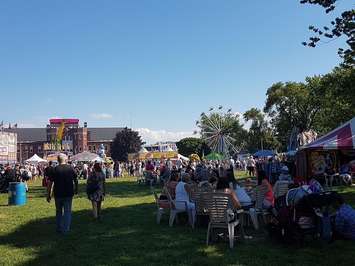 Chatham-Kent Ribfest in Tecumseh Park. (Photo by CK Summer Patrol)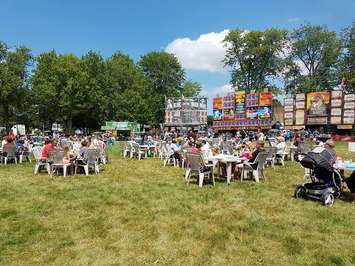 Chatham-Kent Ribfest in Tecumseh Park. (Photo by CK Summer Patrol)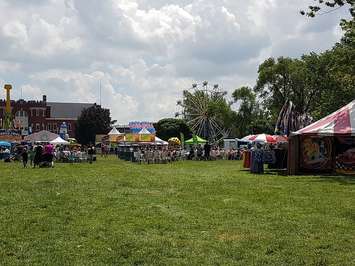 Chatham-Kent Ribfest in Tecumseh Park. (Photo by CK Summer Patrol)