Even after four decades, Thamesville's Threshing Festival is still drawing a crowd.
The annual festival kicked off on Friday with the Carter Shows midway for kids, followed by a parade that's boasted as one of the biggest in the country. Saturday continued with the midway rides along with many other features including a car show, a caricature artist and farmer Olympics.
Dawn Grant, the entertainment chair for the festival, says the community is the most important factor when putting on an event like Threshing Festival.
"A lot of community festivals are dying and we've been able to keep ours going for 40 years. Over the years there's been different service clubs that have helped out," she says. "It's a great year, we've got some new things out here, (and) there's lots of people."
Grant says on Friday alone, 6,000-8,000 people attended the festival's parade.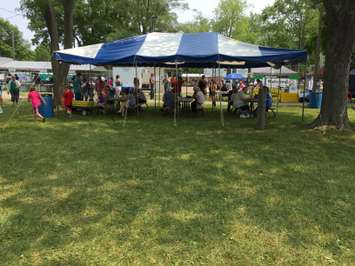 Residents from Thamesville and the surrounding area attend the 40th annual Threshing Festival in Thamesville, July 4, 2015. (Photo by the Blackburn Radio Summer Patrol)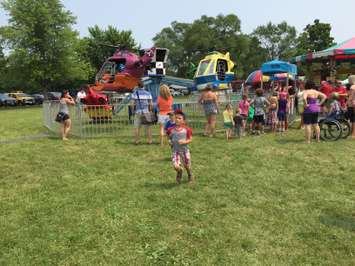 Residents from Thamesville and the surrounding area attend the 40th annual Threshing Festival in Thamesville, July 4, 2015. (Photo by the Blackburn Radio Summer Patrol)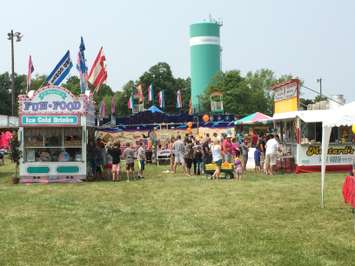 Residents from Thamesville and the surrounding area attend the 40th annual Threshing Festival in Thamesville. (Photo by the Blackburn Radio Summer Patrol)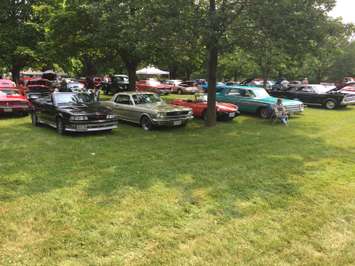 Residents from Thamesville and the surrounding area attend the 40th annual Threshing Festival in Thamesville, July 4, 2015. (Photo by the Blackburn Radio Summer Patrol)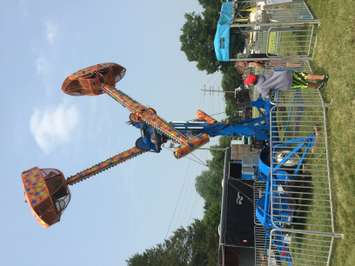 Residents from Thamesville and the surrounding area attend the 40th annual Threshing Festival in Thamesville, July 4, 2015. (Photo by the Blackburn Radio Summer Patrol)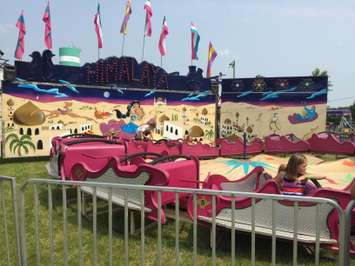 Residents from Thamesville and the surrounding area attend the 40th annual Threshing Festival in Thamesville, July 4, 2015. (Photo by the Blackburn Radio Summer Patrol)