High-flying athletes brought the sport of pole vaulting to the streets of downtown Windsor.
Athletes Ontario hosted a competition Friday night with several locals.
Assistant head coach for the University of Windsor women's track and field team Brett Lumley says it's the first ever street vault event. "This is actually a sanctioned competition so athletes here are trying to vault as high as they can and possibly make the Pan Am championships, which are happening in Toronto in July," says Lumley.
He says it's a thrill for athletes to pole vault in the middle of Ouellette Ave. "To be a pole vaulter you've got to be just a little bit crazy. These guys like the atmosphere, like the crowd, like the excitement, like the enjoyment and kind of motivates them," he says. "And also it's a chance to expose pole vault to maybe somebody who doesn't usually come to a track and field competition."
Lumley says the public can catch more track action at the Windsor Open 6pm Saturday at the University of Windsor Stadium.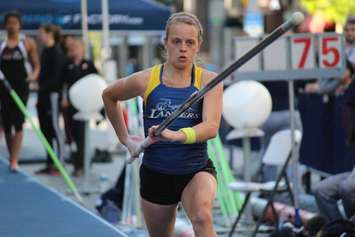 Athletes compete in a pole vaulting competition on Ouellette Ave., May 22, 2015. (Photo by Jason Viau)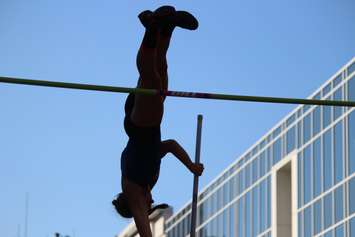 Athletes compete in a pole vaulting competition on Ouellette Ave., May 22, 2015. (Photo by Jason Viau)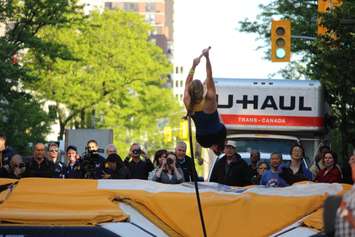 Athletes compete in a pole vaulting competition on Ouellette Ave., May 22, 2015. (Photo by Jason Viau)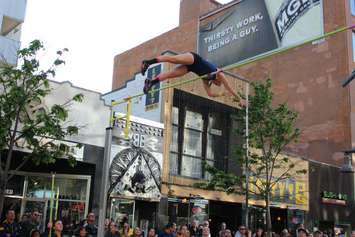 Athletes compete in a pole vaulting competition on Ouellette Ave., May 22, 2015. (Photo by Jason Viau)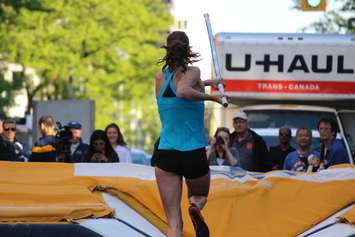 Athletes compete in a pole vaulting competition on Ouellette Ave., May 22, 2015. (Photo by Jason Viau)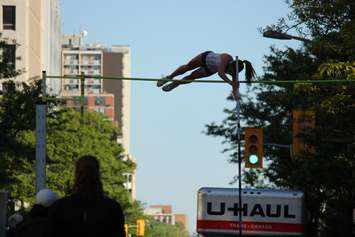 Athletes compete in a pole vaulting competition on Ouellette Ave., May 22, 2015. (Photo by Jason Viau)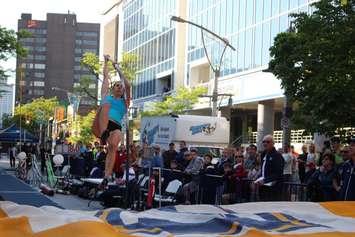 Athletes compete in a pole vaulting competition on Ouellette Ave., May 22, 2015. (Photo by Jason Viau)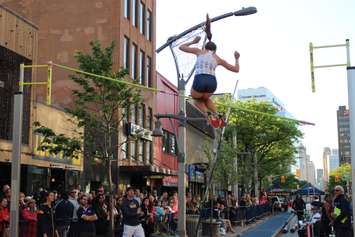 Athletes compete in a pole vaulting competition on Ouellette Ave., May 22, 2015. (Photo by Jason Viau)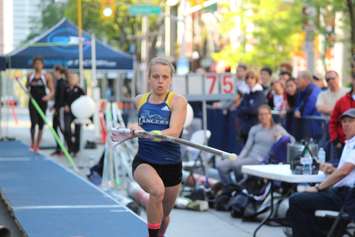 Athletes compete in a pole vaulting competition on Ouellette Ave., May 22, 2015. (Photo by Jason Viau)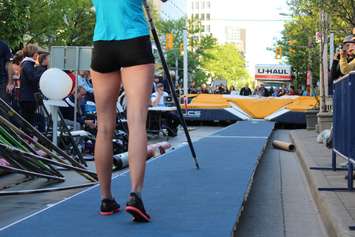 Athletes compete in a pole vaulting competition on Ouellette Ave., May 22, 2015. (Photo by Jason Viau)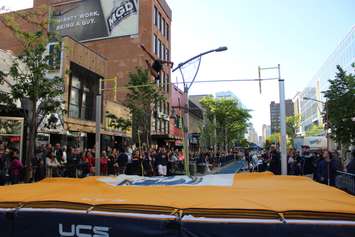 Athletes compete in a pole vaulting competition on Ouellette Ave., May 22, 2015. (Photo by Jason Viau)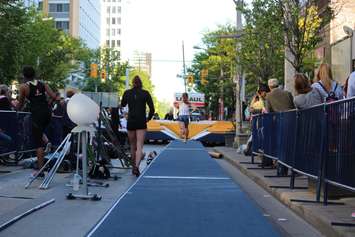 Athletes compete in a pole vaulting competition on Ouellette Ave., May 22, 2015. (Photo by Jason Viau)